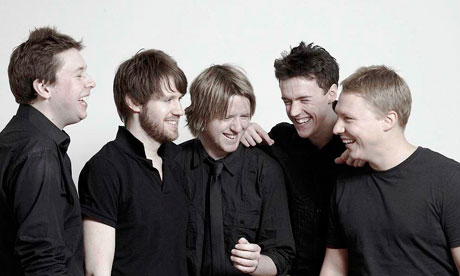 Late Night Review...
Last night was the Harry Potter film premiere. A big spectacle. Lots of people were there. Many famous ones.
I didn't go myself, but did see the crowds during the day. Crazy!
The day had been a little hectic. I needed to sort out some tickets at Victoria coach station, and so had headed out in torrential rain. I'd dressed for rain, with my jacket and boots. Still, it turns out it is actually summer, and horribly warm. Whilst I thought it'd be quite cool to hang around London for a little while (after heading to a few shops and deciding not to spend money on a few things I really liked), five or six hours in a coat exhausted me. The evening I decided would be spent doing some sorting out at my parents' place. Fortunately I decided not to inform them, as I stumbled across a Tweet en route that made me change direction.
Someone was offering a spare ticket to anyone interested, to a comedy show at the Soho Theatre. I figured that other people might jump at the chance but that, if not, I could probably do so. When it appears noone else has offered to take the ticket I grab a tube to Oxford Circus.
Let's be honest. The title Gimp Fight doesn't immediately make you think 'Hmmmm… that sounds like a fun night out…' Well, perhaps one or two of you are raising an eyebrow and trying not to be excited by the idea. But the fact is I'd read a little bit about it before, possibly through the Twitterfeed of the person who was offering the ticket, and knew it was a comedy show, albeit it a dark comedy show. And sometimes it's the random opportunities in life that turn into bigger opportunities and introduce you to a larger world of experiences.
ComedyNerd, or Carol as she is known in real life, is apparently a bit of a Late Night Gimp Fight groupie, having spent much of the week seeing the show multiple times already, having claimed the same seat in the front row as her own. She was so familiar with the material that she'd previously been noted as laughing prior to the jokes, and disrupting a reviewer's viewing of it. I didn't know what to expect, and the flyers all show a gimp masked man cradling a baby. Or perhaps it's more the mask of a Mexican wrestler, but in a tasteful sombre black. Either way, it didn't quite prepare me for the show. Nor did the signs warning of full frontal nudity.
Carol, and the friend she'd been waiting with (and whose name I've completely forgotten now because I tend to forget names I don't see written down or hear repeated – sorry!) are big fans of the comedy circuit, and regular visitors to the Edinburgh Festival. Carol has a list of MUST SEE acts, and a list of prices. The total at the bottom was just under £200. That's commitment to comedy! Her friend said she usually avoided spending more than a tenner to see an act. That said Late Night Gimp Fight tickets were £15. But absolutely well worth it.
We were the first to enter the theatre, and claimed our seats in the front row. The set looked amazing (a little like the sort of thing I'm trying to conjure up for my own play at the moment), being what appeared to be some sort of small flat, a room consisting of a kitchen and lounge area with doorway off either side, presumably to a bedroom (through a bead curtain) and bathroom (with a door). A front door stage left faced the audience, as did a couch in front of it, positioned so that it was lined up with a TV on the far left of the stage. There was an Apocalypse Now poster on the wall, and a selection of boardgames, books, DVDs and CDs on the shelves (notably a Never Mind The Buzzcocks game and a couple of book by Howard 'Mr Nice Guy' Marks). Cuttlery lined the kitchen counter draining board. All in all it looked like a bit of a student flat, but like one where the students did actually make a point of tidying up.
The scene is set when one of the five man troupe, a young bearded gentleman, walks onto the stage through the front door, throwing his keys across the kitchen counter. He switches lights on, slumps onto the couch, and picks up a remote control. We are then introduced to an element of the show that runs throughout – a TV screen is projected onto the back wall of the set to show us various Late Night Gimp Fight adverts. Usually these brief scenes, usually doctored adverts or song videos that end with the words Late Night Gimp Fight, offer a few seconds distraction whilst the lights are down and the comedians are running into position for their next sketch. This first time though, which sets the scene, has an advert for a charity. The two gentlemen explain how there are people out there being physically and mentally tortured. And that it is up to them to help look after such people when their masters and mistresses die. They are the Prevention of Prevention of Cruelty To Gimps. "Give a gimp a fish," explains one man, "and he'll shove it up his arse. But give a gimp a rod…" The man pauses, then continues… "and he'll probably shove it up his arse too…"
Once the advert finishes the stage the comedians all appear for introductions, all wearing gimp masks (and including the young bearded man who has had a mask yanked over his head). They sing "Late Night Gimp Show" to the tune of Don't Stop Believing, one of them on stage in a wheel chair as a special nod to Glee. After the song they introduce themselves to the audience and then announce the new female member of the group who we've yet to see. Which proves to be something of a disaster.
There are so many very funny sketches throughout, some of which I'll try to recall because as a 'Worst of' compilation this is old material they're performing before they go on to do their new stuff at Edinburgh.
There's a sketch about the father of a four year old who is visited by his tactless friend. After this initial meeting where he casually mentions that his son has been killed they later reappear throughout the show, with the friend displaying his lack of tact a couple of times more.
There's a sketch where a jock gets bullied by nerds, picked on as he begins to eat an apple. Which is a lot funnier than it sounds.
There's Jesus being crucified on the cross, delivering his great speech about being delivered into his Father's hands… before being interrupted by one of the thieves being crucified alongside him, who's just remembered something he's forgotten to do…
There's the jolly doctor who announces to his patient that he's got nothing to worry about, and that he just has hives. "Hives? Phew! But isn't that like an itchy rash? I haven't got an itchy rash…" "Oh! Let's see. Oh, my mistake, you've got A hive. Just the one." "Phew! Well, that's a relief!" "Yes, nothing to worry about… hmmmm… I thought 'hive' was spelt with an 'e' on the end…" Patient's face drops. "Oh! I see! My mistake! It's HIV! That's make perfect sense!" Laughing aloud at his silly mistake, then sees how the patient is reacting. "Oh… I suppose that's worse, isn't it?"
There's a sketch about how Sleeping Beauty could only be woken by a kiss of true love. Nothing else. So, essentially, the narrator explains to the prince, you could do whatever you wanted and she wouldn't wake up. Which it then cuts back to later revealing that Sleeping Beauty was sleeping next door, and a hysterical Cinderella is shrieking at the prince "What was that? What the hell was that?" before sobbing to herself "That was nothing like Disney!"
There are few great moments where they sing. There's a wonderful scene where a pervert in a trenchcoat is encouraging Bonnie Tyler to "turn around, Bright Eyes!" There's a song they've written themselves about Making Love With The TV On, that lists various amusing shows to do so to. There's their beat box version of some Dizzee Rascal (that is paired with another sketch which has its 'big twist' ruined). There's their version of the Full Monty striptease that changes to the All the Single Ladies dance routine midway through (hilarious, and that's before the big reveal at the end of the striptease!). And finally there are couple of songs performed by the comedians lying on their backs, wearing hoodies over their legs and manipulating them like puppets. Incredible stuff.
Very very funny. If their new stuff is anything like their old stuff, I encourage you go see them.
I went home to where my two of my flatmates were very drunk. My story about how Twitter had presented me with a really cool and unexpected opportunity was derailed by one of them, the comedy writer, saying how I only do stuff in order to write about it on Twitter, and how wouldn't that be a great idea for a comedy character, or someone that apparently has all the answers and can be reached directly on Twitter? Or wouldn't it be hilarious if you created a Twitter account and just came across as elusive and vague and difficult to actually Follow? Which, to anyone who is on Twitter, probably sounds like the dullest bunch of ideas you've heard for a while, since there are hundreds of accounts out there like that already. And which was a bit of a dampener on a great night out because I think he'd have probably preferred hearing about the great comedy than trying to string together a few terrible ideas and then, being drunk and stoned, lose his thread of thought several times.
But there you go. Too much alcohol makes dicks of us all. Or makes us too honest. Perhaps that's the same thing.
Late Night Gimp Fight can be found here: http://www.latenightgimpfight.com